COVID-19 Testing Centers in Barcelona
Where Do I Get Tested?
The Generalitat has required all private laboratories to request authorization from the Catalan Health Service (CatSalut), but not all centres offer the same kinds of tests and prices vary widely. Below is a list of local medical centres that provide private coronavirus testing at the time of the writing of this article.
Turó Park Dental & Medical Center
C/ Francesc Pérez Cabrero 19, 1st Floor, 08021 Barcelona | tel. 932 52 97 29 | Contact Form | Website
Turó Park is a private medical centre in Barcelona with an international network of multilingual medical and dental specialists. The clinic offers the PCR test for €120, the antibodies test for €60, and you can also request that both tests be performed on the same day. The clinic guarantees result in 48 hours, though you may choose to pay a rush fee of €30 if you would like to receive the results within 24 hours. You must first have an online consultation with one of the doctors in order to receive your prescription and process your payment, which can be booked online or by calling the clinic.
Vidaria
Vía Augusta 237, 08021 Barcelona | tel. 933 62 40 35 | Email info@vidaria.es | Website
Vidaria is a private medical clinic based in Barcelona that offers rapid antigen tests for €70 with a turnaround time of 30 minutes. PCR tests cost €125, while laboratory antibody tests cost €65. Both deliver results within 48 hours. A rapid antibodies test costs €50 and delivers results in 15 minutes.
Results are available in English if you request it at the time of the test. Also available are "in-company" testing packs for companies, with price discounts according to volume and a visit by the medical team to your place of business.
Barnaclinic
C/ Villarroel 170, 08036 Barcelona | tel. 932 27 93 91 | Email: barnaclinic@clinic.cat | Website
Barnaclinc is the branch of Hospital Clínic de Barcelona that is responsible for medical treatments not covered by the public health system. It offers PCR tests with results available in eight to 12 hours, as well as rapid PCR tests with results available in two hours for patients that are admitted to the ward with symptoms or that need some other kind of medical intervention.
At the time of the writing of this article, Barnaclinc does not offer PCR tests for asymptomatic patients but does offer the possibility of an antibody test, depending on the patient profile. Results are also available in English. Call or make an appointment online to request pricing.
Creu Blanca
Appointment tel. 932 52 25 22 | Email: inform@creublanca.es | Website
Four locations offer COVID-19 testing:
The combined PCR and antibody laboratory tests cost €200, with results within 24 hours. For an additional €50, the centre will provide you with a "certificate of immunity" after a follow-up examination by a doctor. The Creu Blanca does not require a prescription to make an appointment, and test results are available in English upon request.
Two of the centres, the Clínica Creu Blanca and Diagnosis Médica, also offer a follow-up "checkup pack" for €450, designed for people who have been previously hospitalized for COVID-19 or who have shown symptoms while in quarantine at home. The pack includes a complete medical examination, blood and urine analysis, a CT scan to rule out any possible lung damage, an electrocardiogram, echocardiogram to check for any possible cardiac damage and a final assessment.
Laboratorio Echevarne
C/ Provença 312, 08037 Barcelona | tel. 900 909 110 | Find the center closest to you | Website
Echevarne is a system of 200 clinics located in Spain, Portugal and Andorra with six clinics in Barcelona. The main local branch is located in Eixample. The clinics offer a PCR test for €130, which takes two to three working days to process, and an antibody test for €60 with results in six hours. Test results are available in English, and you can consult your results online after your visit with a secure username and password.
Certimedic
Avga. Diagonal 440, bajos, 08037 Barcelona | tel. 934 15 94 74 | Email: info@certimedic.es | Contact Form | Website
Certimedic is a private clinic that specializes in tests for medical certificates, such as the vision certificate needed to renew your drivers' license. It offers two "rapid" tests: the serological antibodies test for €60 or the antigen test for €75 (results in 15 minutes for either). Certimedic also offers the PCR test (results in 24 to 48 hours) for €160, with an additional €50 charge if you need the results in under 24 hours (€210 in total).
The company website contains diagrams with Spanish captions explaining exactly how each test works. The results can be downloaded to your mobile device or computer from the website.
Centre Medico Italo-Català
C/ Castillejos 355, 08025 Barcelona | tel. 722 488 557 or 627 293 037 (urgent line) | Email: prenotazioni@centromedicoitalianobarcelona.es | Website
The Italian medical centre of Barcelona in collaboration with the Amedics medical centre has created a COVID-19 testing and prevention department inside its facilities. Though its main selling point is that the doctors speak Italian, the centre treats patients of all nationalities.
The PCR tests are €120, with results available in 48 hours, as well as numerous other tests and services: a rapid antibody test for €38 (results in 10 minutes), a laboratory antibody test for €65 (results in 72 hours), a lungs revision for €110, an x-ray of your lungs for €39, and two "COVID-19 Prevention Packs" for €75 and €110. The former includes a doctor's visit and an x-ray, whereas the latter adds on a rapid antibodies test.
Centre Medic y Psicologic (CMIP) Eixample
C/ Valencia 396, Local 1, 08013 Barcelona | tel. 930 25 52 69 | Email: info@cmipeixample.com | Website
The CMIP is a multidisciplinary medical centre with three areas of focus: medicine, psychology and physiotherapy. The centre also offers medical certificates, such as vision certificates and certificates for weapons permits. CMIP offers combined rapid antibodies and antigen test for €49, with results in 10 minutes as well as a rapid antigen-only test for €59 with results in eight minutes.
Centre Mèdic Teknon
C/ Vilana 12, 08022 Barcelona | tel. 932 90 62 00 | Contact Form | Website
Teknon Medical Center is a part of the Quirónsalud Hospital Group. It specializes in surgery but also offers general health, cardiology, oncology and dental care, and is one of the leading hospitals in the private health sector in Spain. It is also one of the most expensive, offering a laboratory PCR test for €230 with results in 24 to 48 hours. If the test results are negative, €40 are refunded to the patient. A medical prescription is not required, and test results are available in English upon request.
Happy clients
"We've always felt safe with our investment as we can find answers to all of our questions anywhere anytime" Sesim
"Their guidance, facilitation and presence, the process was smooth and as enjoyable as a soft landing" Shirli
"They were interested in everything from documents to appointments, they were helpful in everything and they were with me" Deniz
"Having Güher and Eli is an amazing feeling, knows the best solutions, you can always count on her and takes care of you even better than yourself" Yasemin
"Eli and Güher have offered us very quick attention, they have always answered all our questions with very close treatment and they have solved all the problems we have had." Ángela
"We have been very happy with the service of the Weloba team, Eli and Guher as the property managers. They were very responsive and flexible both at the process of entering but also during the whole year whenever we needed." Gorka
"We always enjoy working together with Weloba team, because they have a perfect understanding of coustumer demands and transfer them to us very clearly. They have excellent skills to build up a perfect relationship. We are in great harmony!" Marc & Xavi architects
"All the reforms we have done with Eli have been carried out as if it were here own home. I would recommend Weloba with complete confidence, providing truly excellent "customer service". Carles, Global Projects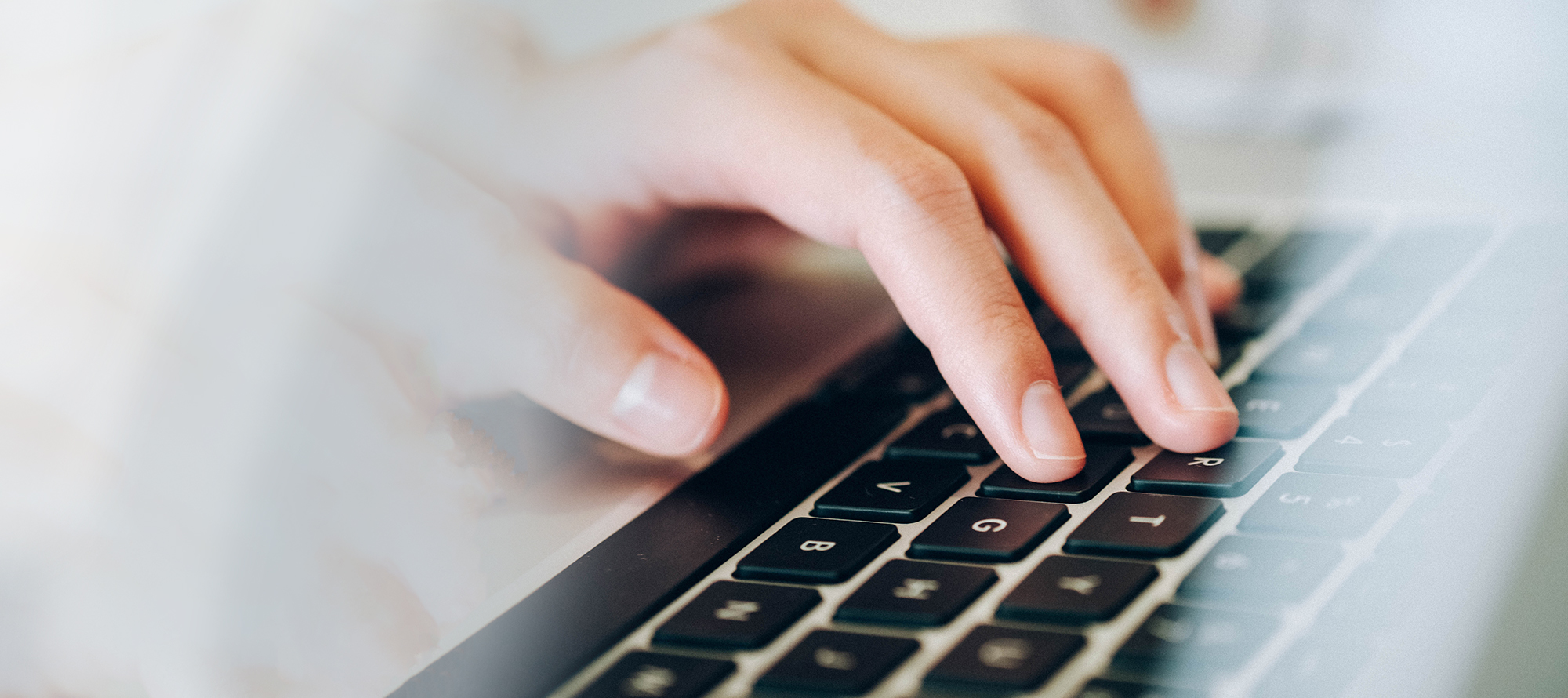 Happy clients
"We've always felt safe with our investment as we can find answers to all of our questions anywhere anytime" Sesim
"Their guidance, facilitation and presence, the process was smooth and as enjoyable as a soft landing" Shirli
"They were interested in everything from documents to appointments, they were helpful in everything and they were with me" Deniz
"Having Güher and Eli is an amazing feeling, knows the best solutions, you can always count on her and takes care of you even better than yourself" Yasemin
"Eli and Güher have offered us very quick attention, they have always answered all our questions with very close treatment and they have solved all the problems we have had." Ángela
"We have been very happy with the service of the Weloba team, Eli and Guher as the property managers. They were very responsive and flexible both at the process of entering but also during the whole year whenever we needed." Gorka
"We always enjoy working together with Weloba team, because they have a perfect understanding of coustumer demands and transfer them to us very clearly. They have excellent skills to build up a perfect relationship. We are in great harmony!" Marc & Xavi architects
"All the reforms we have done with Eli have been carried out as if it were here own home. I would recommend Weloba with complete confidence, providing truly excellent "customer service". Carles, Global Projects